When you join CREW, you are making an important investment in your business, advancing your career, and supporting the success of women in commercial real estate. Everything we do is designed to help our members be successful—this includes facilitating networking and leadership development opportunities, advocating for women in the industry, and connecting you to other members to give and get business.
The Toronto CREW membership fee is $445.00 + HST annually starting January 1. After June 30, the new member fee is $300.00 + HST for the remainder of the year.

All members have access to the online directory and mobile application with contact information for members in every area of commercial real estate profession in the Greater Toronto Area. The directory is searchable by name, expertise and company.

All members have access to the CREW Network directory online which contains indexed contact information for more than 14,000 commercial real estate professionals throughout North America in 80+ major markets. All members have access to the online database known as CREW Biz.

All members have access to Toronto CREW and CREW Network events at reduced prices.

Network with professionals from the commercial real estate community and hear from speakers recognized as leaders in the industry. These events range from programs based in Toronto to the Annual Convention with programs showcasing a global perspective. Members also have access to the CREW Network leadership summits and council meetings.

Members have access to social and educational events and programs that are open only to members, and receive advance notice and access to Signature Events, including our Annual Golf Classic and Year-end Holiday Event.

Members have access to member-only community on the CREW Network website. Here you can participate on CREW related matters in a discussion forum, seek advice from other professionals and get the most up to date information in North America.

Members have access to participation in outreach activities, including serving on committees for our REAL Jobs Day, University Scholarships, Mentorship and other programs supporting women in our community.
Access to the CREWbiz online community – a daily digest of referrals and opportunities to connect across the world

A directory of all 14,000+ CREW members searchable by area of expertise and more

The opportunity to apply for an Impact Award, which recognizes member excellence

Virtual year-round programming on industry topics as well as private member-led discussions

Discounted registration for CREW Network events, including the annual convention, leadership summits, Leadership Certificate and Emerging Leaders Retreat

Access to members-only CREW Network, chapter, and affiliate events across the globe

We are continually adding member benefits! See the full list of CREW Network global membership benefits here.
Toronto CREW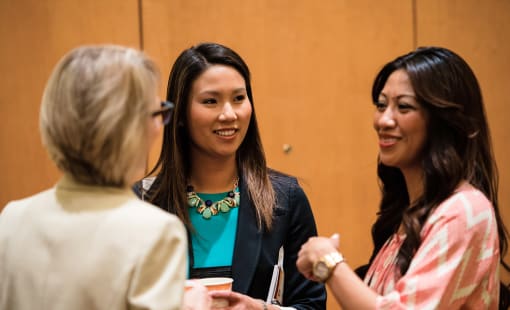 Employed in a field related to commercial real estate which supplies a service or product to Full Members
Membership includes access to the CREWbiz Community
CREWbiz is an online business networking tool, membership directory, personal marketing profile and more. Use your profile on CREWbiz to promote your unique skills and expertise to our member base of over 14,000 commercial real estate professionals. Members use the CREWbiz Open Forum to give and get business referrals, share resources and connect across the network. Members know through experience there are no cold calls in CREW Network.
CREWbiz Community Information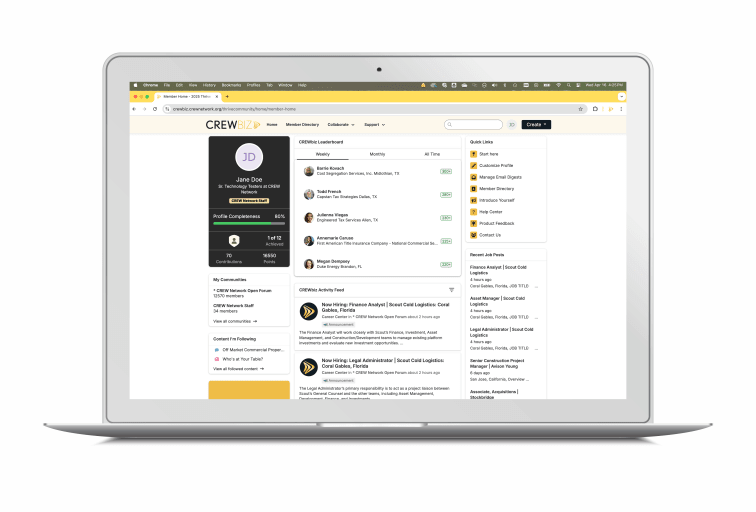 View Online Application
The online application process can be found here.
Apply now